9.1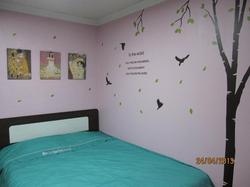 Blue Backpackers Hostel
Great social hostel, highly recommended for backpackers, digital nomads and students. Free tasty breakfast available every morning. Cool common room with nice vibes and plenty of social games. Outdoor seating area at the rooftop terrace is a favourite social spot of the guests.
Average dorm price: 13.32 €
8.4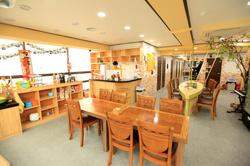 Hi Busan Guest House
Perfectly located party hostel, nearby the beach, and great local bars and restaurants. A friendly staff is very helpful and happy to share useful tips and cool stories about the city. There are nice café and great common areas where weekend parties are happening. The interior is designed with the aim to encourage guests to interact and socialize.
Average dorm price: 6.59 €
8.9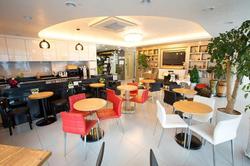 With Guesthouse Busan
Modern social hostel with beautiful beach scenery, where travellers can enjoy fabulous night view while chilling with other guests. Well-located and walking distance away from the popular party area. The huge kitchen is a perfect place for morning chats and fun group dinners. There are musical instruments available, great sound system, board games, PlayStation, etc.
Average dorm price: 9.55 €