8.8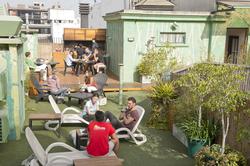 Milhouse Hostel Avenue
Definitely a social hostel with a crazy party vibe most nights and a superb and friendly staff that makes sure everyone has a good time. With many tours and activities organised every day. By day you can go discover the city, check on-site Spanish classes, Argentinean cooking lessons or tango class. At night you'll find in their bar live music, themed parties, open-mic nights or quiz and game nights.
Average dorm price: 6.31 €
8.0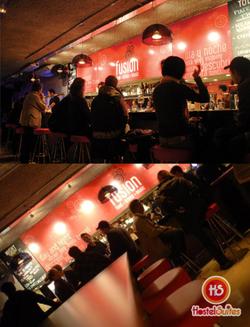 Hostel Suites Florida
Fun hostel with the feel of a hotel. Free dinner cooked by the staff twice a week and with daily events, there's always something going on. Go to a football (soccer for our US friends) match, a tango class or party like a local at the city's hottest nightclubs. They also have their own buzzing basement bar, Fusion, and a mini cinema.
Average dorm price: 6.07 €
9.1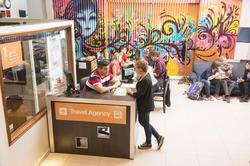 Milhouse Hostel Hipo
With a less crazy vibe than it's sister hostel, but still social and only 5 minutes away from the other. The activities are organised together with guests from both hostels. Their rooftop terrace is famous for hosting legendary parties and barbecues. Some people say that Hipo, which is the original hostel, has a bit more charm than the other one. You can't go wrong with either of them though. You'll have a good time.
Average dorm price: 6.31 €