8.3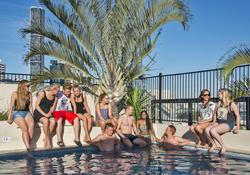 Brisbane City YHA
With an always bustling on-site bar, pool tables, swimming pool and games room, the hostel is perfect for travelers looking to make some friends and have some fun. It also offers weekly activities like BBQs, Pub Crawls, Yoga, walking tours, movie nights, etc! And it is very well located! All you can ask!
Average dorm price: 13.01 €
8.1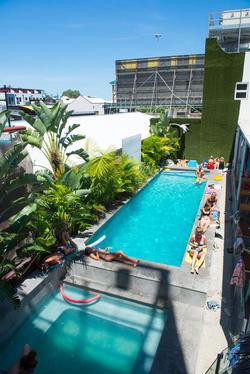 BUNK Brisbane
Fun and friendly hostel with a swimming pool that, at night, becomes part of the on-site nightclub. Hot tub, free breakfast and a great atmosphere that will make your party heart go crazy. And if all that is not enough, it is located in Fortitude Valley, where all of Brisbane goes to party, with rooftop cocktail bars, dance clubs and live music venues.
Average dorm price: 12.23 €
7.3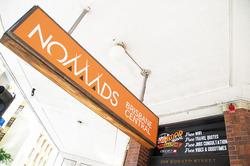 Nomads Brisbane Hostel
With a rooftop terrace, an on-site nightclub and a more chilled Restaurant Bar, this hostel has all you need to enjoy Brisbane to its fullest. Enjoy a nice beer with views of the city, a nice barbecue or relax and chill with other travelers until the night comes and party goes wild!
Average dorm price: 11.61 €