8.9

Quartier Bilbao Hostel
Nice and fun social hostel, with a great atmosphere. Perfect for the travelers who want to stay in the party area. Quartier hostel is located in the heart of the old town, surrounded by plenty of great bars and clubs. There is also a rooftop terrace, where you can chill and chat with other guests.
Average dorm price: 18.0 €
9.1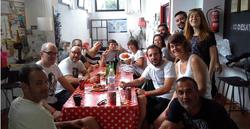 Bilbao Akelarre Hostel
Great place with a family atmosphere and friendly staff. Cozy and cheerful common area with plenty of social games. Free tasty breakfast available. They also serve free coffee and tea every day. Rental bike service is available with a discount for all the guests.
Average dorm price: 16.0 €
8.9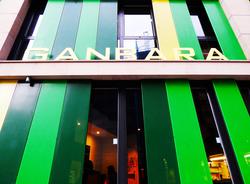 Ganbara
Crazy party hostel, right next to the party streets. Great vibes and plenty of activities available with friendly staff assistance. A cool on-site bar with a wide selection of drinks. Enjoy happy hour in the bar, and meet other travelers and locals before you go for pub crawls.
Average dorm price: 16.0 €