9.5
Botanical Backpackers Belfast
Environmentally friendly social hostel, great for solo travellers looking to meet new people. Free healthy breakfast included, as well as a free coffee, tea, and fruit. Hostel with a nice atmosphere and cosy living room for hanging around. Well-located, around 10 minutes' walk from the centre of nightlife and popular pubs.
Average dorm price: 15.32 €
9.4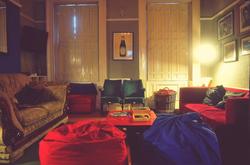 Vagabonds Hostel Belfast
If you are looking to stay in the heart of Belfast's party zone, Vagabonds hostel is what you are looking for. Nearby the lively and buzzing pubs and bars. The spacious and funky living room is a great spot for meeting and bonding with other travellers. Enjoy movie nights or play a Pool for free.
Average dorm price: 15.34 €
9.2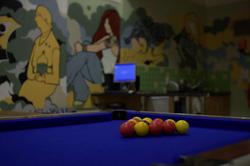 Global Village Hostel Belfast
Fun social hostel with young and energetic staff, always up for a good laugh. Gaming room with a huge selection of Nintendo Wii games, Pool and Foosball table. Cool garden and BBQ area where travellers gather around and enjoy drinks before the party. After having a couple of drinks, guests are welcomed to join popular pub crawls and feel the vibes of the party scene in Belfast.
Average dorm price: 16.96 €