8.8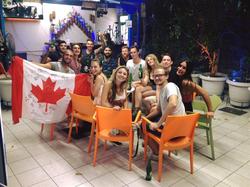 Students and Travellers Inn
The hostel has a great location, fun atmosphere, 24 hour reception, friendly staff, an in-hostel travel agency, free Wi-Fi and maps, vending machines for quick drinks, book exchange, chess, playing cards and wide screen TV in the courtyard for social watching. There is a garden bar that offers cold beer, cocktails and Shishas amongst other delicacies and beverages. It is not exactly an out and out party hostel, but the socialising is great.
Average dorm price: 14.0 €
8.7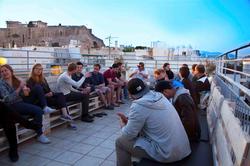 Athens Backpackers
Located at less than five minutes' walking distance from the Acropolis, the Plaka, the National Gardens, Hadrian's Arch and the Temple of Zeus, this hostel is a favourite with both solo and group travellers. The property offers free Wi-Fi, free breakfast and a rooftop roof sports bar with Happy Hour drinks promotions and activities like morning walking tours, quiz nights, karaoke nights, soup nights and other special events. It is a great place for partying and socialising.
Average dorm price: 20.69 €
7.7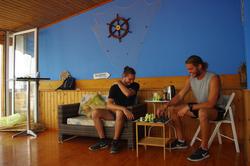 Smallfunnyworld Athens
This hostel is ideally located amidst some of the best restaurants and bars in the area. With unique themed rooms and a cozy, beautiful rooftop terrace to let the guests socialise, this hostel carries a vibrant, friendly atmosphere. The staff are very accommodating. Great social vibe.
Average dorm price: 15.0 €