9.4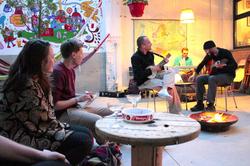 Antwerp Backpackers Hostel
Great social hostel with a lively on-site bar and amazing vibes. The hostel offers a lot of free entertainment like table tennis, board games, PlayStation, bike hire, etc. A huge fully-equipped kitchen is a perfect place for preparing your own food or enjoying fun group dinners with other backpackers. A great on-site bar is hosting daily happy hour events.
Average dorm price: 19.0 €
8.7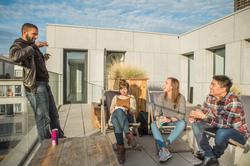 Antwerp Central Youth Hostel
Nice social hostel with modern design and several common areas. Well-located, right in the heart of the city and the main nightlife area. There are great local pubs, bars, and clubs right next to the hostel. Besides plenty of games and entertainment, the hostel also offers free tasty breakfast for all the guests.
Average dorm price: 30.0 €
8.4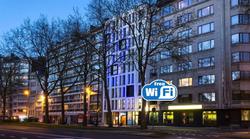 The ASH Antwerp
The hostel features an amazing game centre with foosball and a pool table, perfect for meeting the new people. Cosy garden with comfortable outdoor seating is one more great social spot where guests like to hang out. A friendly and helpful staff is ready to share great and useful tips and make your stay into a real adventure.
Average dorm price: 17.1 €