9.1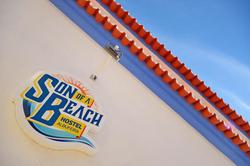 Son of a Beach Hostel
Fun party hostel with amazing staff that organizes great tours and activities for all the guests. Enjoy boat trips, kayaking, see the caves and swim with the dolphins. In the late afternoon, chill with other travellers in one of several cool common areas. When the night finally comes, explore crazy party area of Albufeira, only 2 minutes' walk from the hostel.
Average dorm price: 24.0 €
8.9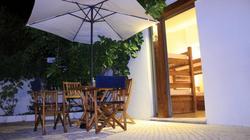 Lost and found Hostel
Family owned social hostel with a huge open terrace and BBQ facilities. This part of the hostel is a perfect spot for playing drinking games during the hot summer evenings. Surrounded by the amazing landscape, the hostel is highly-recommended for all the nature lovers. The on-site restaurant serves super tasty food and gathers all the travellers looking to meet new people.
Average dorm price: 16.0 €
8.6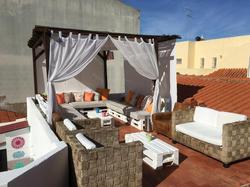 Orange terrace Hostel
Orange terrace hostel has a cool hippie style and great atmosphere. The spacious sunny roof terrace features a nice bar with a wide selection of drinks. Here, you can enjoy sunsets and happy hours with other guests. In the evening, go for a pub crawls in the old town's party area, 5 minutes' walk from the hostel. Free breakfast included.
Average dorm price: 26.0 €